Joshua Tree Engagement Shoot by Amelia LaVoie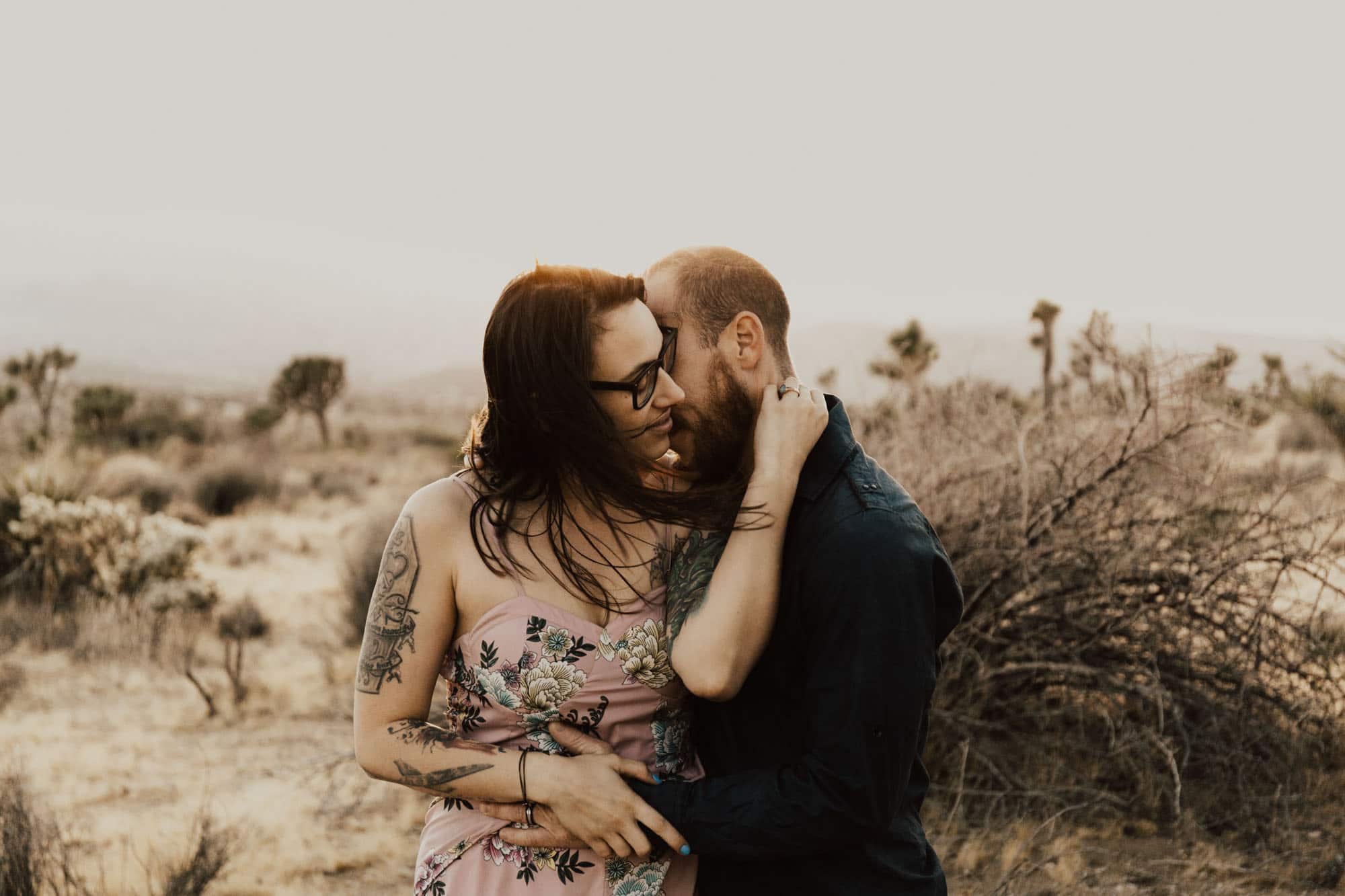 This month on the blog we're excited to share with you this beautiful Joshua Tree engagement shoot by Amelia LaVoie.
From Amelia: "When I first took these two gorgeous people out, we drove down a bumpy dirt road and stopped on the side of the path that had a breathtaking view of the sun setting over the mountains. This particular path led to a spot that held a lot of meaning to Katie and Alan, and their family. When I first started the session, I could barely believe they had been together so long and already had 2 adorable kids. They had sparks, laughter, passion and all around joy being together. It was so much fun cracking up, doing goofy stuff on the side of the road and getting to know each other better. We ran, we played games, we rolled in the dirt, and so much more. I say 'we' because I am the third wheel on these fun excursions through the desert! I honestly can not wait for their amazing backyard wedding, it'll be so beautiful just like Katie and Alan."
To find out more about Amelia and see more of her work, check out her website.