Le Haute Desert Aerie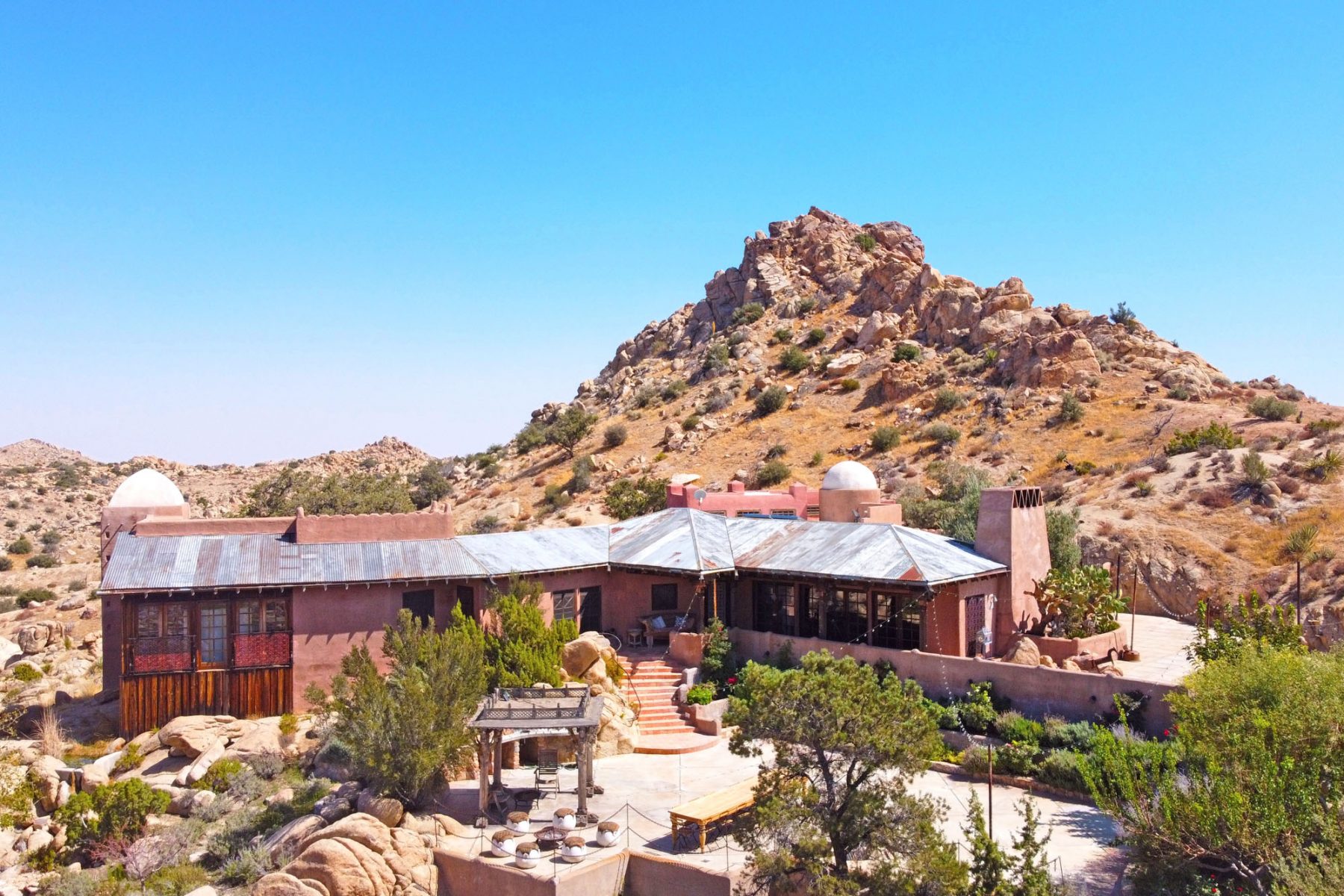 Le Haute Desert Aerie is a 40-acre bohemian luxury oasis, handcrafted as a labor of love by fine artist, Eric Mueller. The property is a dedication to the beauty of the natural landscape, and every structure is designed to seamlessly interweave in the existing environment. This inspired creator was influenced by Tibetan, Indian, and Moroccan architectural and visual styles. Patterned furnishings and vivid colors add to the rich character of this desert location.
The details of the house and surrounding stonework take guests on an adventure of the senses, with terraces leading into the landscape itself. Visitors are awed by stunning views stretching from the Eastern Mojave Desert to Mount Gorgonio, while lakeside beach areas and outdoor fire pits provide comfortable and relaxing amenities. The size and accommodations are ideal for events up to 150 people and lodging for 12.