Tumbleweed Sanctuary, Garden & Labyrinth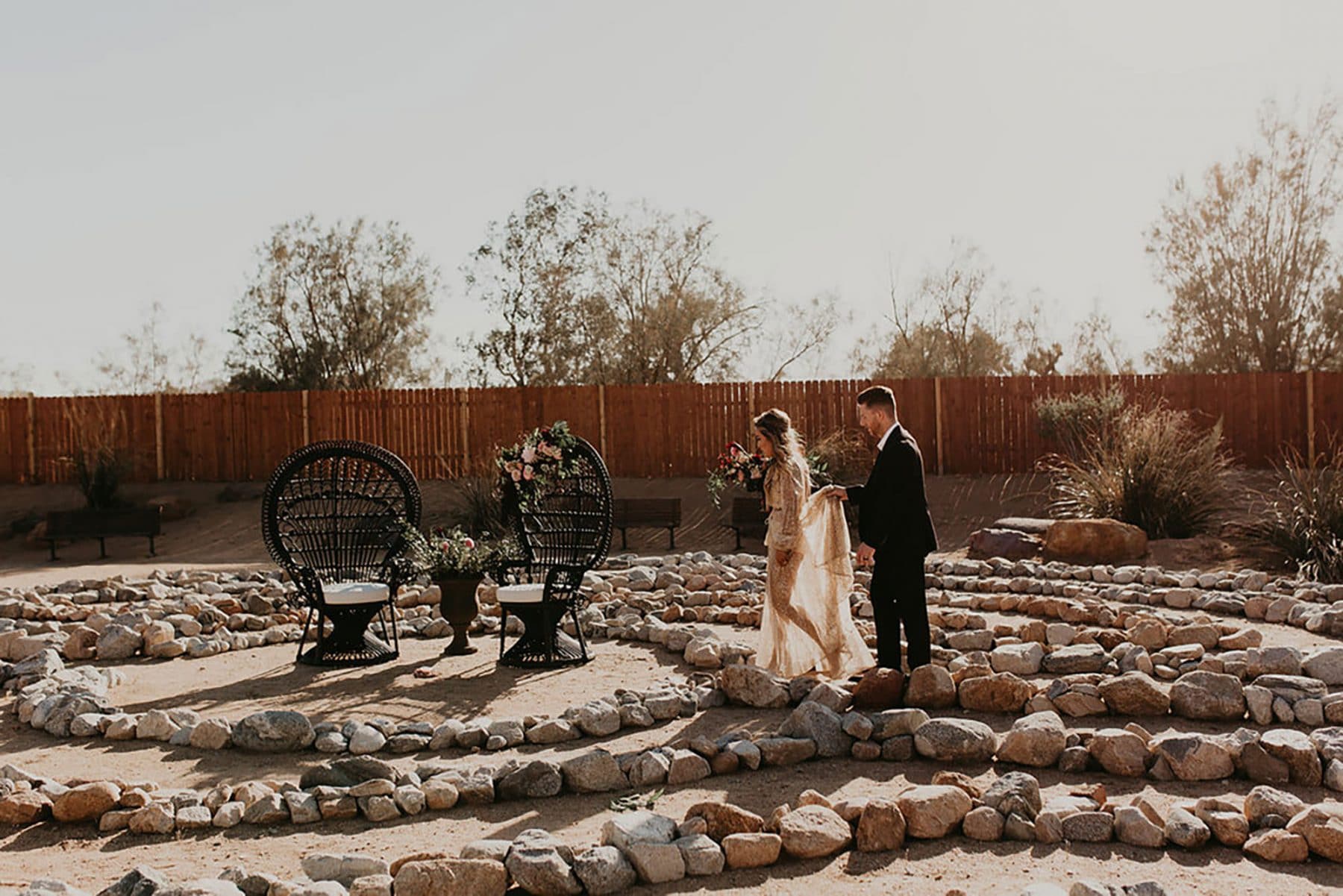 Tumbleweed Sanctuary, Garden & Labyrinth is a destination for ceremony and celebration located in Yucca Valley, California. We believe in experiencing the simplicity and untamed beauty of the desert.
Originally built as a church in 1987, our land holds a history of bringing people together as members congregated for their commitment to the greater good. Today, we carry on this tradition with an environment supportive of all significant ceremonies and meaningful life moments.
Experience the natural beauty of the desert at our comfortable destination, surrounded by Joshua Trees with an expansive view. We are tucked away in a quiet residential neighborhood and our location is very central; we're a convenient 30 mile drive from Palm Springs, 11 mile drive from Joshua Tree National Park and 6 mile drive from Pioneertown.
With 8+ acres of space, the possibilities are endless as we encourage guests to connect with the natural healing energies of the land. Our goal is to provide an inspiring destination for people to come together, all while disconnecting and discovering the raw and pure qualities of the desert.